NOREX Virtual IT Roundtable: Microsoft 365 / Teams
NOREX Virtual IT Roundtable: Microsoft 365 / Teams
Wednesday, January 19, 2022 (10:00 AM - 1:00 PM) (CST)
Description
Join fellow IT leaders to exchange strategies and solutions during this professionally moderated Virtual IT Roundtable to be held on Wed, 1/19, 10am-1pm CT (see the tentative agenda below). The engaging discussion occurs simultaneously with a robust chat. To ensure greater objectivity and honesty, vendors may not sponsor or attend.



Attend this 3-hour session on Microsoft 365 / Teams for discussion around adoption, management, governance, and more!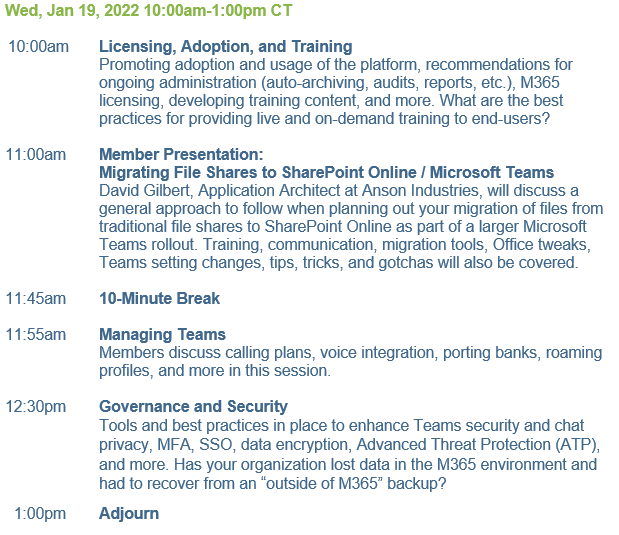 Pricing
This event is included in your NOREX Membership.
NOREX Virtual Event

Wednesday, January 19, 2022 (10:00 AM - 1:00 PM) (CST)