NOREX Select WebForum: Security Incident Response
NOREX Select WebForum: Security Incident Response
Thursday, February 3, 2022 (10:00 AM - 11:00 AM) (CST)
Description
This event is only for NOREX Select Members from Forbes / Fortune 1000 organizations.
NOREX Select WebForum: Join IT Security leaders from enterprise-level organizations to share experiences around Incident Response, and how to best handle situations in a way that limits damage and reduces recovery time and costs. What is your organization's approach to addressing and managing the aftermath of a security breach?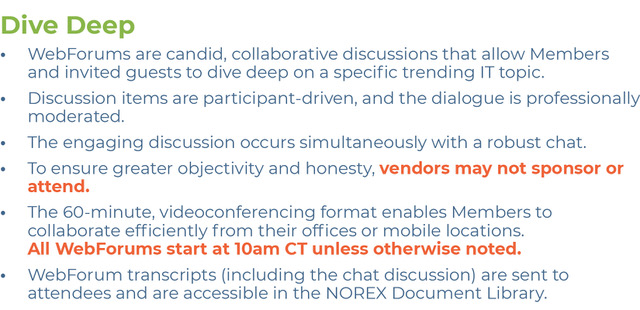 Pricing
This event is included in your NOREX Membership.
Thursday, February 3, 2022 (10:00 AM - 11:00 AM) (CST)
Categories
Select WebForum