NOREX Select WebForum: Network Visibility & Control
NOREX Select WebForum: Network Visibility & Control
Thursday, November 18, 2021 (10:00 AM - 11:00 AM) (CST)
Description
This event is only for NOREX Select Members from Forbes / Fortune 1000 organizations.
NOREX Select WebForum: Network visibility can improve network analytics and application profiling, which enables better reporting, more informed decision making, and improved capacity planning. Join this session to discuss network and security monitoring tools, best practices, lessons learned, and more.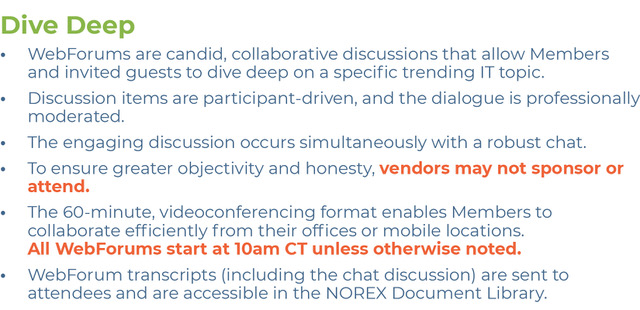 Pricing
This event is included in your NOREX Membership.
Thursday, November 18, 2021 (10:00 AM - 11:00 AM) (CST)
Categories
Select WebForum