NOREX Select WebForum: Enterprise Architecture
NOREX Select WebForum: Enterprise Architecture
Thursday, January 20, 2022 (10:00 AM - 11:00 AM) (CST)
Description
This event is only for NOREX Select Members from Forbes / Fortune 1000 organizations.
NOREX Select WebForum: Join IT leaders from enterprise-level organizations as they compare notes on frameworks, tooling, measuring EA, and more. How does your EA show value to the business? How are you preparing for the next generation?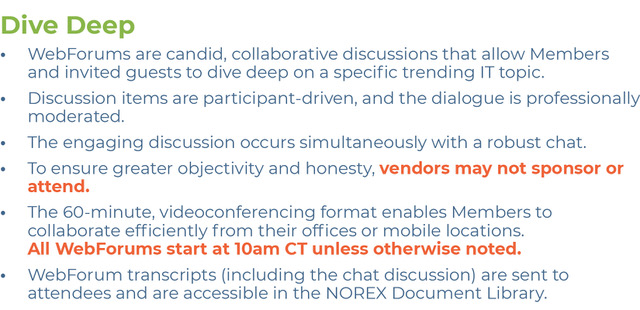 Pricing
This event is included in your NOREX Membership.
Thursday, January 20, 2022 (10:00 AM - 11:00 AM) (CST)
Categories
Select WebForum