NOREX Select WebForum: DevSecOps
NOREX Select WebForum: DevSecOps
Tuesday, May 24, 2022 (10:00 AM - 11:00 AM) (CDT)
Description
This event is only for NOREX Select Members from Forbes / Fortune 1000 organizations.
NOREX Select WebForum: Connect with IT security leaders from enterprise-level organizations to share best practices and methodologies around continuous integration / continuous delivery (CI / CD), using infrastructure as code, early threat modeling, vulnerability testing, security design reviews, and more.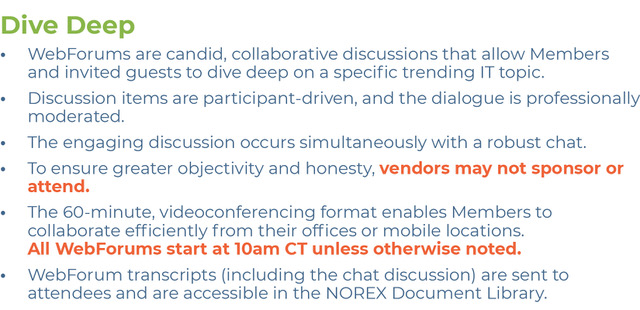 Pricing
This event is included in your NOREX Membership.
Tuesday, May 24, 2022 (10:00 AM - 11:00 AM) (CDT)
Categories
Select WebForum