NOREX Select WebForum: Backup / Recovery / Restore
NOREX Select WebForum: Backup / Recovery / Restore
Thursday, October 21, 2021 (10:00 AM - 11:00 AM) (CDT)
Description
This event is only for NOREX Select Members from Forbes / Fortune 1000 organizations.
NOREX Select WebForum: Join IT professionals from enterprise-level organizations to discuss backup / recovery from a data failure due to corruption, malicious attack, accidental deletion, hardware or software event, etc. Members will share experiences, lessons learned, tools, best practices, and more in this session.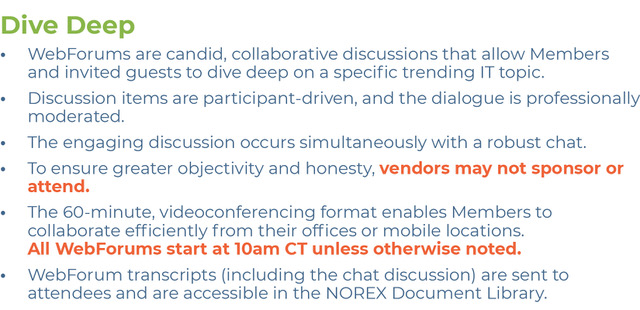 Pricing
This event is included in your NOREX Membership.
Thursday, October 21, 2021 (10:00 AM - 11:00 AM) (CDT)
Categories
Select Roundtable 55