NOREX Select WebForum: Agile / DevOps
NOREX Select WebForum: Agile / DevOps
Thursday, July 29, 2021 (10:00 AM - 11:00 AM) (CDT)
Description
This event is only for NOREX Select Members from Forbes / Fortune 1000 organizations.
NOREX Select WebForum: Application development and deployment have become an increasingly critical part of business operations. In this session, NOREX Members from large enterprise organizations share strategies, experiences, and tools used while working in an Agile / DevOps environment.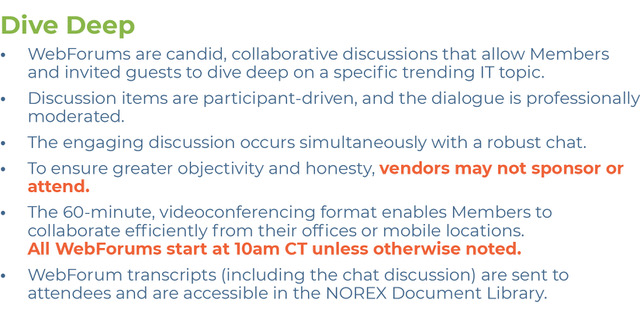 Pricing
This event is included in your NOREX Membership.
Thursday, July 29, 2021 (10:00 AM - 11:00 AM) (CDT)
Categories
Select WebForum