NOREX Select IT Roundtable: Identity & Access Management (Virtual)
NOREX Select IT Roundtable: Identity & Access Management (Virtual)
Wednesday, June 21, 2023 (10:00 AM - 1:00 PM) (CDT)
Description
This event is only for NOREX Select Members from Forbes / Fortune 1000 organizations.
Connect with IT leaders from enterprise-level organizations in this 3-hour, professionally moderated Virtual Roundtable to share strategies and successful solutions regarding IAM technologies. Discuss governance, tools, PAM, secure access in the Cloud, passwordless methods, and more.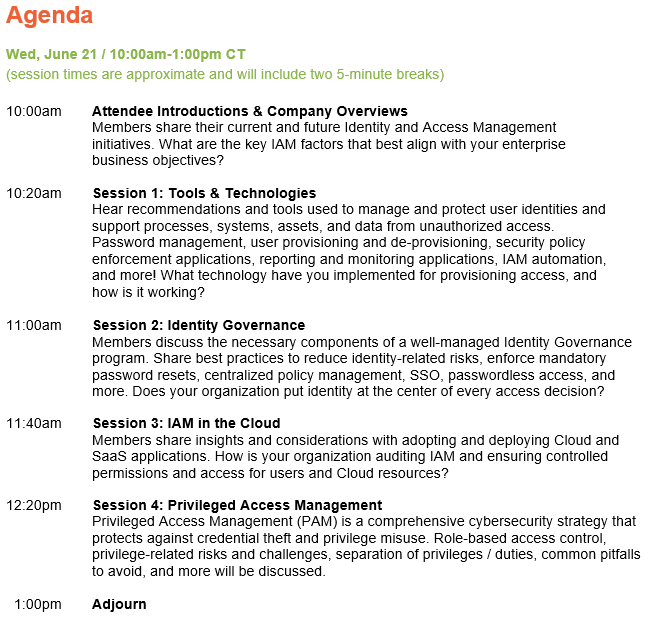 Pricing
This event is included in your NOREX Membership.
Wednesday, June 21, 2023 (10:00 AM - 1:00 PM) (CDT)
Categories
Select Roundtable (Virtual)