NOREX Select IT Roundtable 55: Vendor Management (Virtual)
NOREX Select IT Roundtable 55: Vendor Management (Virtual)
Tuesday, May 23, 2023 (10:00 AM - 10:55 AM) (CDT)
Description
This event is only for NOREX Select Members from Forbes / Fortune 1000 organizations.
NOREX Select Virtual Roundtable 55: Connect with IT professionals from enterprise-level organizations in this session to discuss vendor selection criteria and best practices to reduce vendor-related risks. Share strategies and solutions to ensure service delivery, control costs, drive critical improvements to the procurement process, and more. How are KPIs being tracked for your most strategic vendor relationships?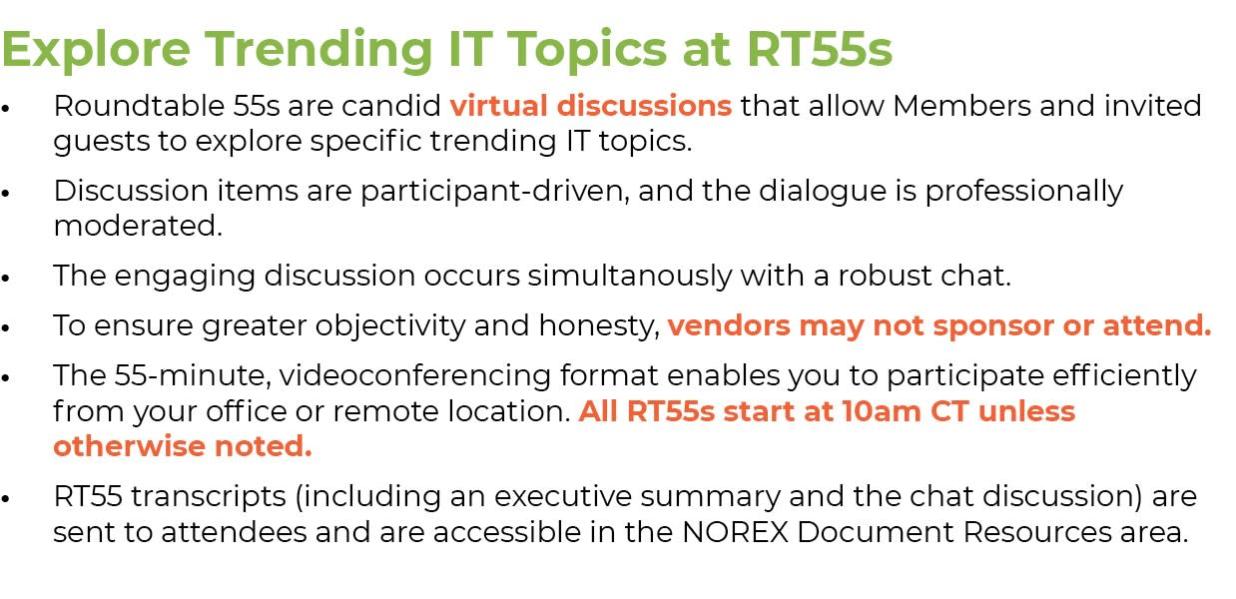 Pricing
This event is included in your NOREX Membership.
Tuesday, May 23, 2023 (10:00 AM - 10:55 AM) (CDT)
Categories
Select Roundtable 55