NOREX Select IT Roundtable 55: Security Incident Response (Virtual)
NOREX Select IT Roundtable 55: Security Incident Response (Virtual)
Tuesday, July 18, 2023 (10:00 AM - 10:55 AM) (CDT)
Description
This event is only for NOREX Select Members from Forbes / Fortune 1000 organizations.
NOREX Select Virtual Roundtable 55: Preparation is the key to effective Incident Response. Connect with IT Security leaders from enterprise-level organizations to discuss methods to quickly detect and report attacks, minimize damage, and prevent future occurrences. Share criteria for declaring an incident, tabletop exercises, Security Incident Response steps, best practices, and more.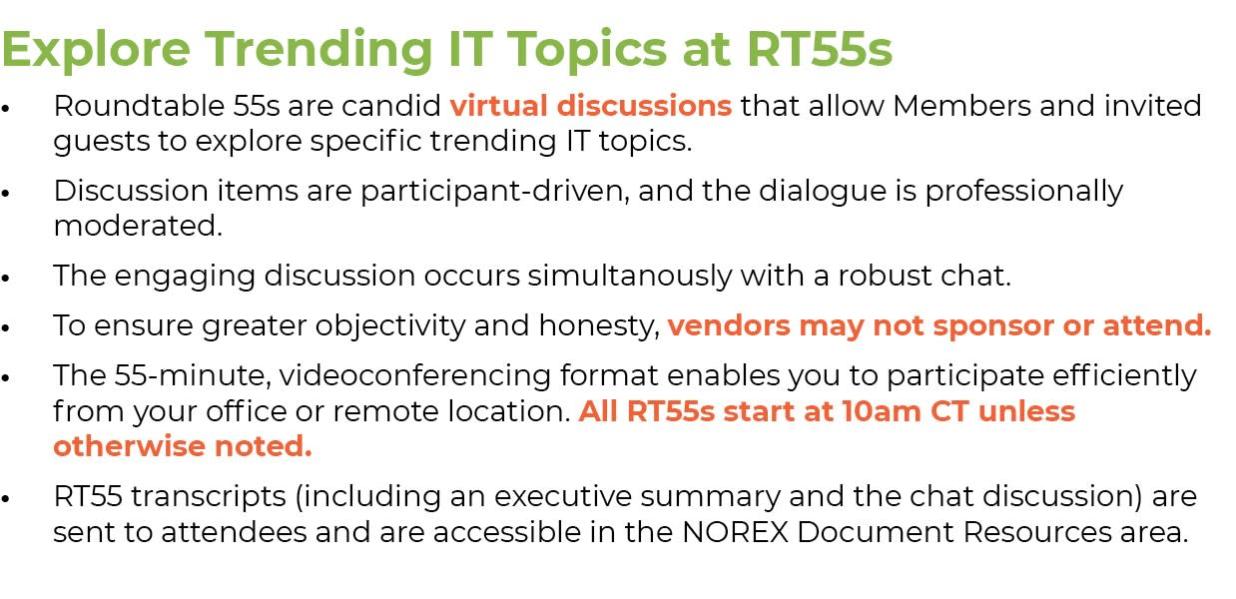 Pricing
This event is included in your NOREX Membership.
Tuesday, July 18, 2023 (10:00 AM - 10:55 AM) (CDT)
Categories
Select Roundtable 55