NOREX Select IT Roundtable 55: Managing Shadow IT (Virtual)
NOREX Select IT Roundtable 55: Managing Shadow IT (Virtual)
Tuesday, August 29, 2023 (10:00 AM - 10:55 AM) (CDT)
Description
This event is only for NOREX Select Members from Forbes / Fortune 1000 organizations.
NOREX Select Virtual Roundtable 55: It's difficult to manage what you can't see. Join IT leaders from enterprise-level organizations in this discussion on tools to detect unsanctioned hardware, services, and apps used across the network that put your business at risk. Share lessons learned, policies, and best practices to protect the organization from data loss, breaches, cyber-attacks, and more. Does your organization include Shadow IT in your threat assessment?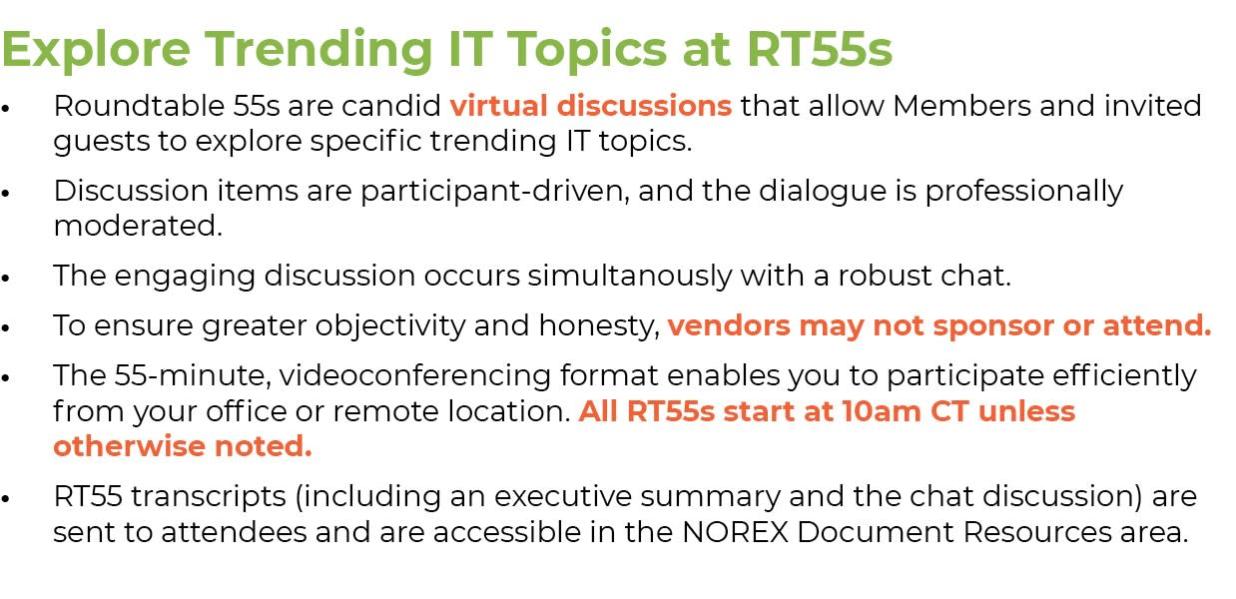 Pricing
This event is included in your NOREX Membership.
Tuesday, August 29, 2023 (10:00 AM - 10:55 AM) (CDT)
Categories
Select Roundtable 55