NOREX Select IT Roundtable 55: IT Service Management (Virtual)
NOREX Select IT Roundtable 55: IT Service Management (Virtual)
Thursday, July 27, 2023 (10:00 AM - 10:55 AM) (CDT)
Description
This event is only for NOREX Select Members from Forbes / Fortune 1000 organizations.
NOREX Select Virtual Roundtable 55: Join IT leaders from enterprise-level organizations to discuss service strategy, effective ITSM processes, frameworks, software solutions, best practices, and more. What is your organization's approach to managing and delivering IT services and value to meet the needs of the company?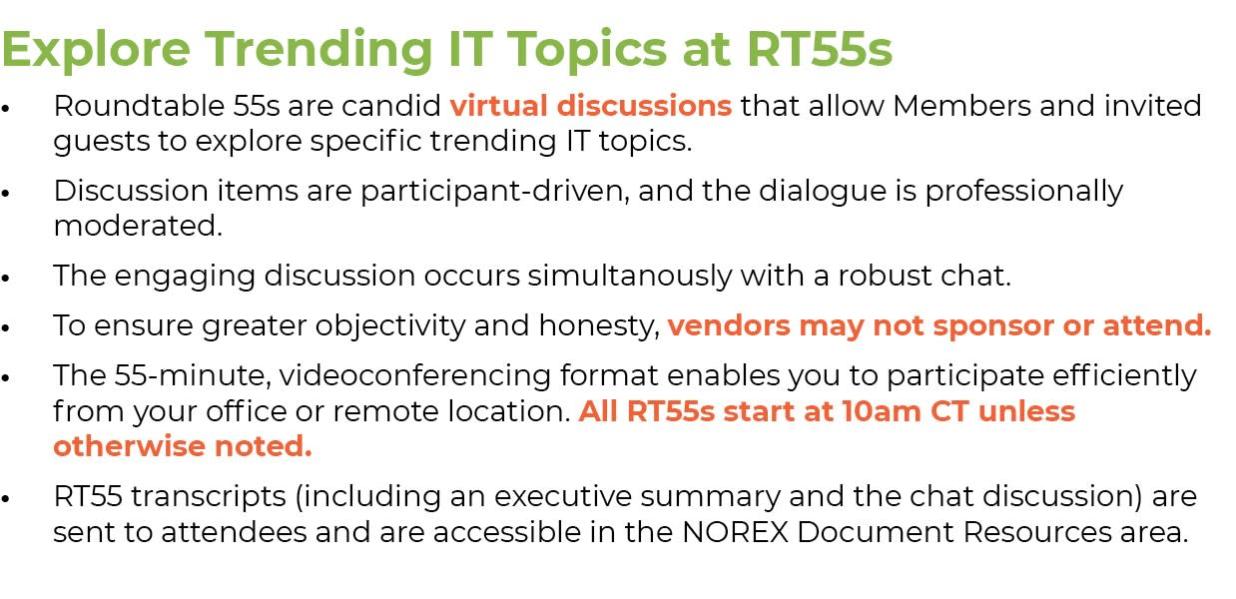 Pricing
This event is included in your NOREX Membership.
Thursday, July 27, 2023 (10:00 AM - 10:55 AM) (CDT)
Categories
Select Roundtable 55