NOREX Select IT Roundtable 55: Enterprise Architecture (Virtual)
NOREX Select IT Roundtable 55: Enterprise Architecture (Virtual)
Tuesday, January 24, 2023 (10:00 AM - 10:55 AM) (CST)
Description
This event is only for NOREX Select Members from Forbes / Fortune 1000 organizations.
NOREX Select Virtual Roundtable 55: Join EA peers from enterprise-level organizations to discuss governance, frameworks, security architecture, tools, and more. How is your architecture team adapting to the new realities of "any data, anywhere, anytime"?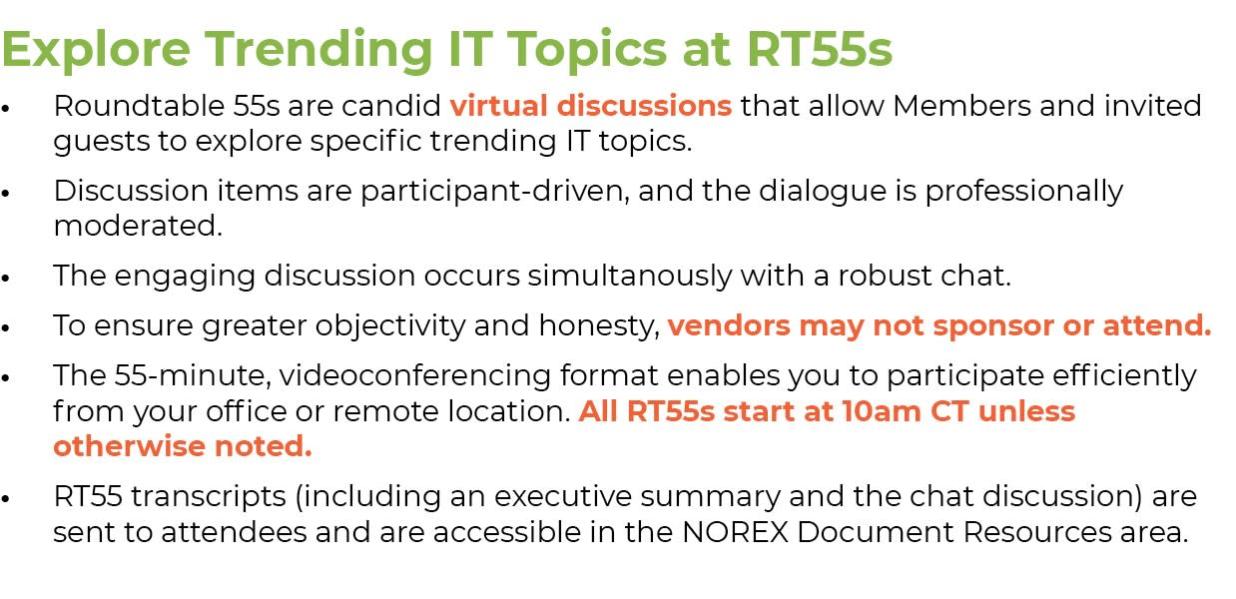 Pricing
This event is included in your NOREX Membership.
Tuesday, January 24, 2023 (10:00 AM - 10:55 AM) (CST)
Categories
Select Roundtable 55