NOREX Select IT Roundtable 55: Business Resiliency (Virtual)
NOREX Select IT Roundtable 55: Business Resiliency (Virtual)
Thursday, May 11, 2023 (10:00 AM - 10:55 AM) (CDT)
Description
This event is only for NOREX Select Members from Forbes / Fortune 1000 organizations.
NOREX Select Virtual Roundtable 55: What does it take to create and maintain business resilience? Join IT professionals from enterprise-level organizations to discuss strategies on crisis management and continuous business operations. Share experiences and solutions that help ensure the organization will survive, recover, and thrive when experiencing a high-risk event.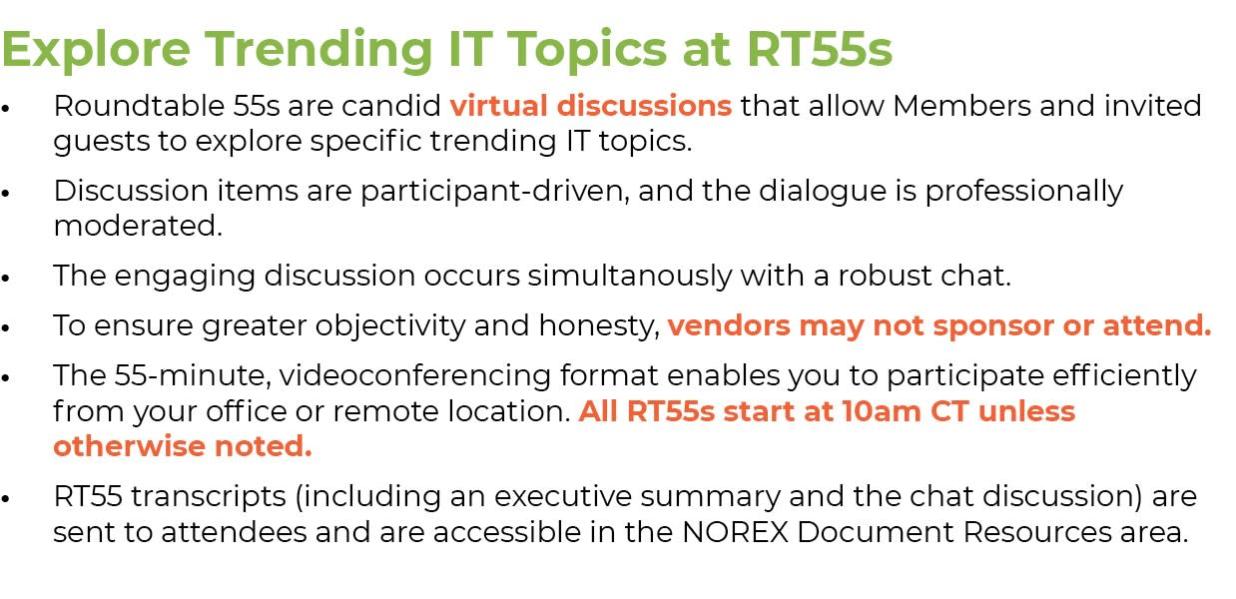 Pricing
This event is included in your NOREX Membership.
Thursday, May 11, 2023 (10:00 AM - 10:55 AM) (CDT)
Categories
Select Roundtable 55