NOREX Select IT Roundtable 55: Application Management (Virtual)
NOREX Select IT Roundtable 55: Application Management (Virtual)
Thursday, June 8, 2023 (10:00 AM - 10:55 AM) (CDT)
Description
This event is only for NOREX Select Members from Forbes / Fortune 1000 organizations.
NOREX Select Virtual Roundtable 55: Managing the tools and programs of modern business environments while keeping an awareness of the latest software development is no easy task. Join IT professionals from enterprise-level organizations in this discussion on assessing business process requirements, automation, system upgrades and implementation, methods for identifying the best applications to meet business needs, and more.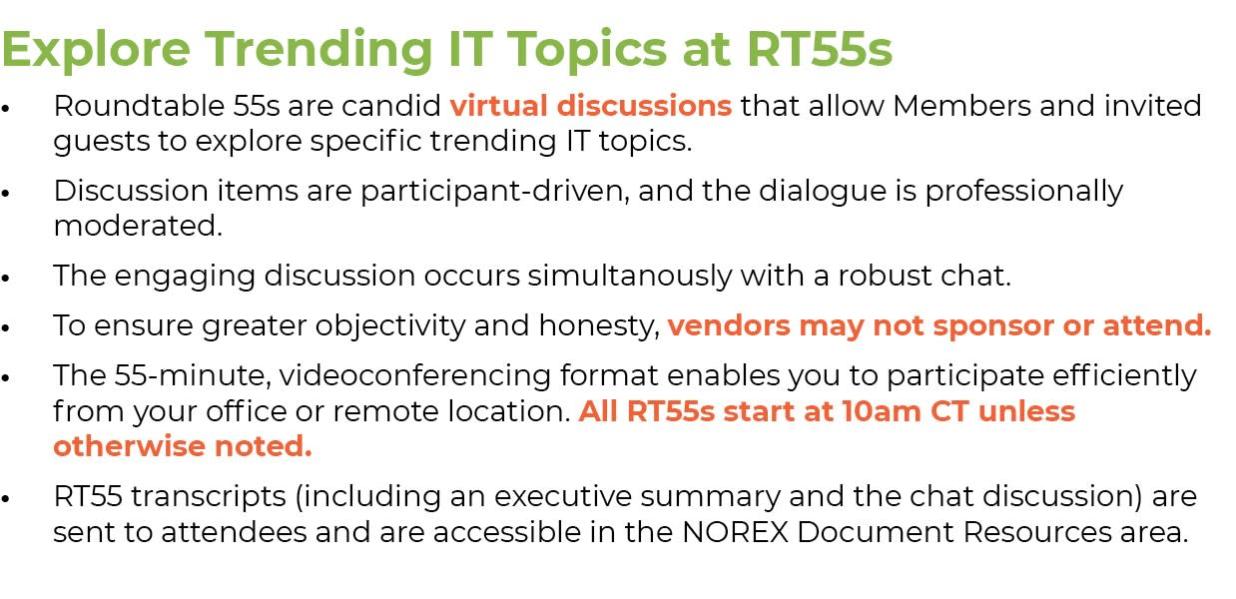 Pricing
This event is included in your NOREX Membership.
Thursday, June 8, 2023 (10:00 AM - 10:55 AM) (CDT)
Categories
Select Roundtable 55