NOREX Select Event: Project Management
NOREX Select Event: Project Management
Tuesday, January 26, 2021 (10:00 AM - 11:00 AM) (CST)
Description
This event is only for NOREX Select Members from Forbes / Fortune 1000 organizations.
NOREX Select WebForum: NOREX Select Member Organizations will exchange information their project management approaches – whether they have an ITPMO, an EPMO, or some other entity within their organization. Methodologies, training, collaboration between project managers and scrum masters, project lifecycle, and more will be discussed.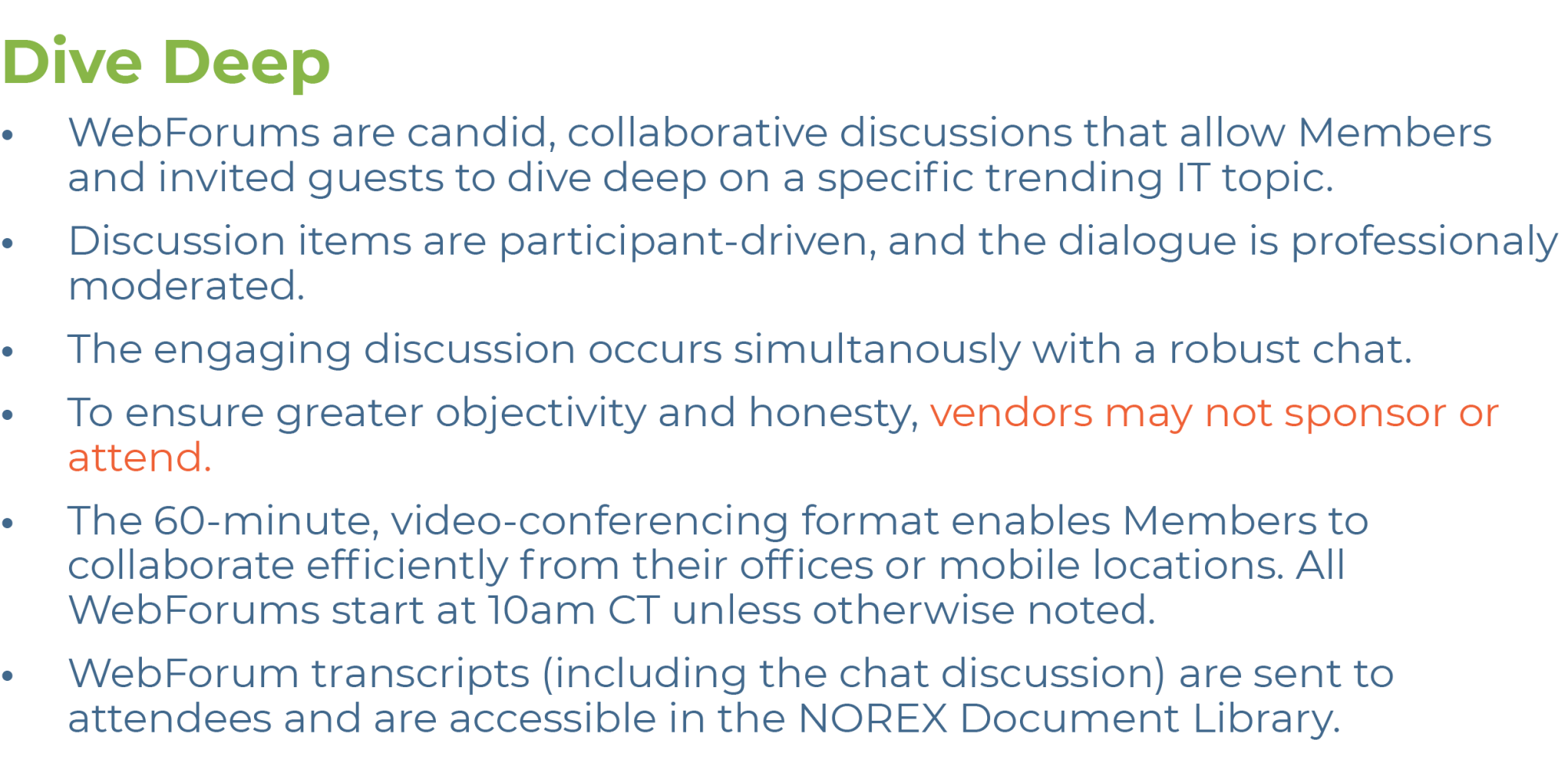 Pricing
This event is included in your NOREX Membership.
NOREX Virtual Event

Tuesday, January 26, 2021 (10:00 AM - 11:00 AM) (CST)
Categories
Select WebForum