NOREX Select Event: Microsoft Teams
NOREX Select Event: Microsoft Teams
Thursday, April 8, 2021 (10:00 AM - 11:00 AM) (CDT)
Description
This event is only for NOREX Select Members from Forbes / Fortune 1000 organizations.
NOREX Select WebForum: Best practices, features, and governance will rise to the top during this discussion among enterprise-level organizations in the NOREX Select Fortune / Forbes 1000 community. How have other very large companies leveraged Microsoft Teams, and what are the strategies for optimization in 2021 and beyond?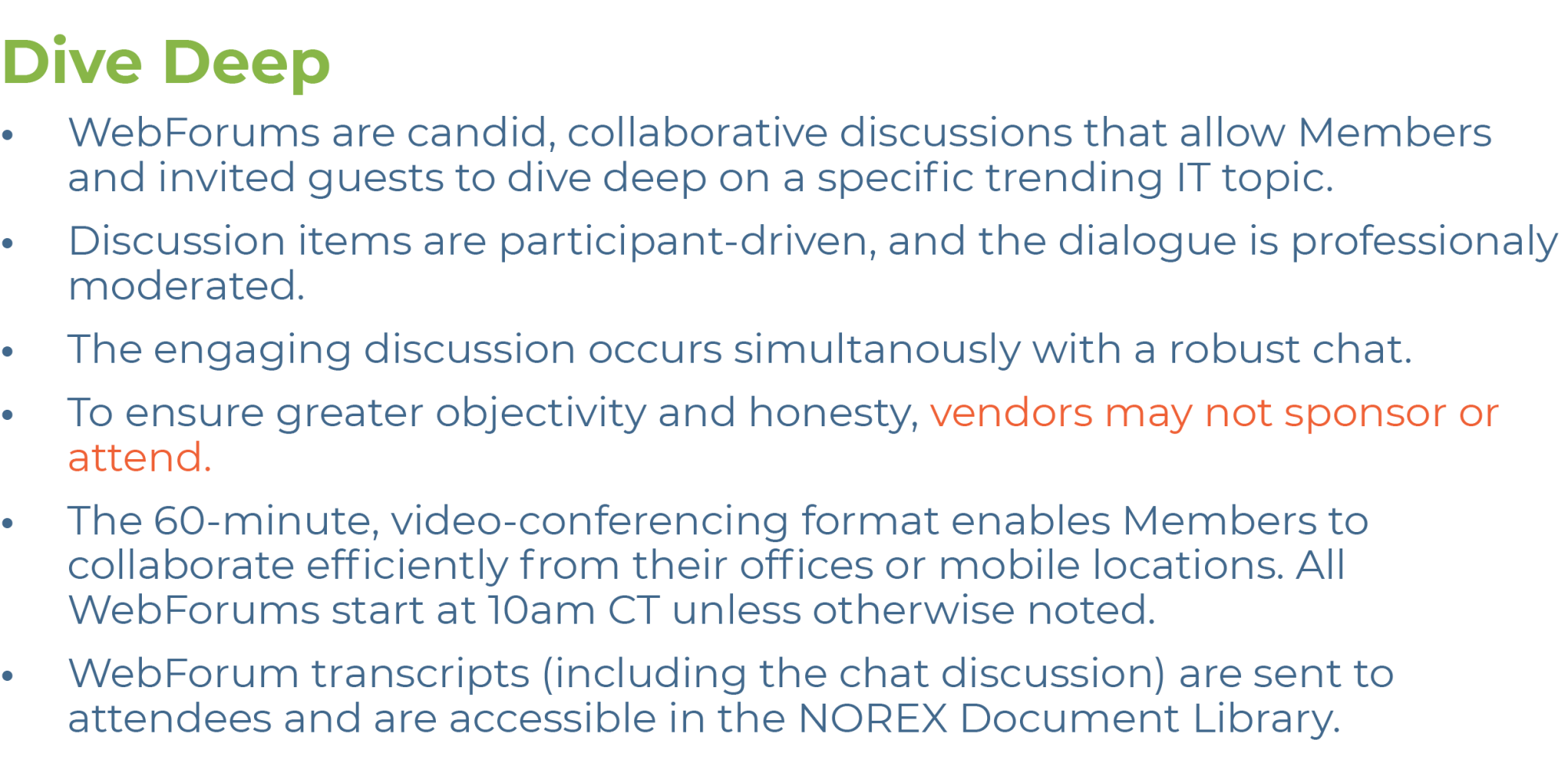 Pricing
This event is included in your NOREX Membership.
Thursday, April 8, 2021 (10:00 AM - 11:00 AM) (CDT)
Categories
Select WebForum