NOREX Select Event: Hybrid & Multi-Cloud Initiatives
NOREX Select Event: Hybrid & Multi-Cloud Initiatives
Tuesday, April 20, 2021 (10:00 AM - 11:00 AM) (CDT)
Description
This event is only for NOREX Select Members from Forbes / Fortune 1000 organizations.
NOREX Select WebForum: Many organizations utilize multiple Public Clouds for different workloads. Others employ a Hybrid Cloud environment that combines public and private Cloud platforms where data and processes intermingle. Join a discussion among Fortune / Forbes 1000 decision makers to investigate these strategies and hear the hows and whys of various deployments at large peer organizations.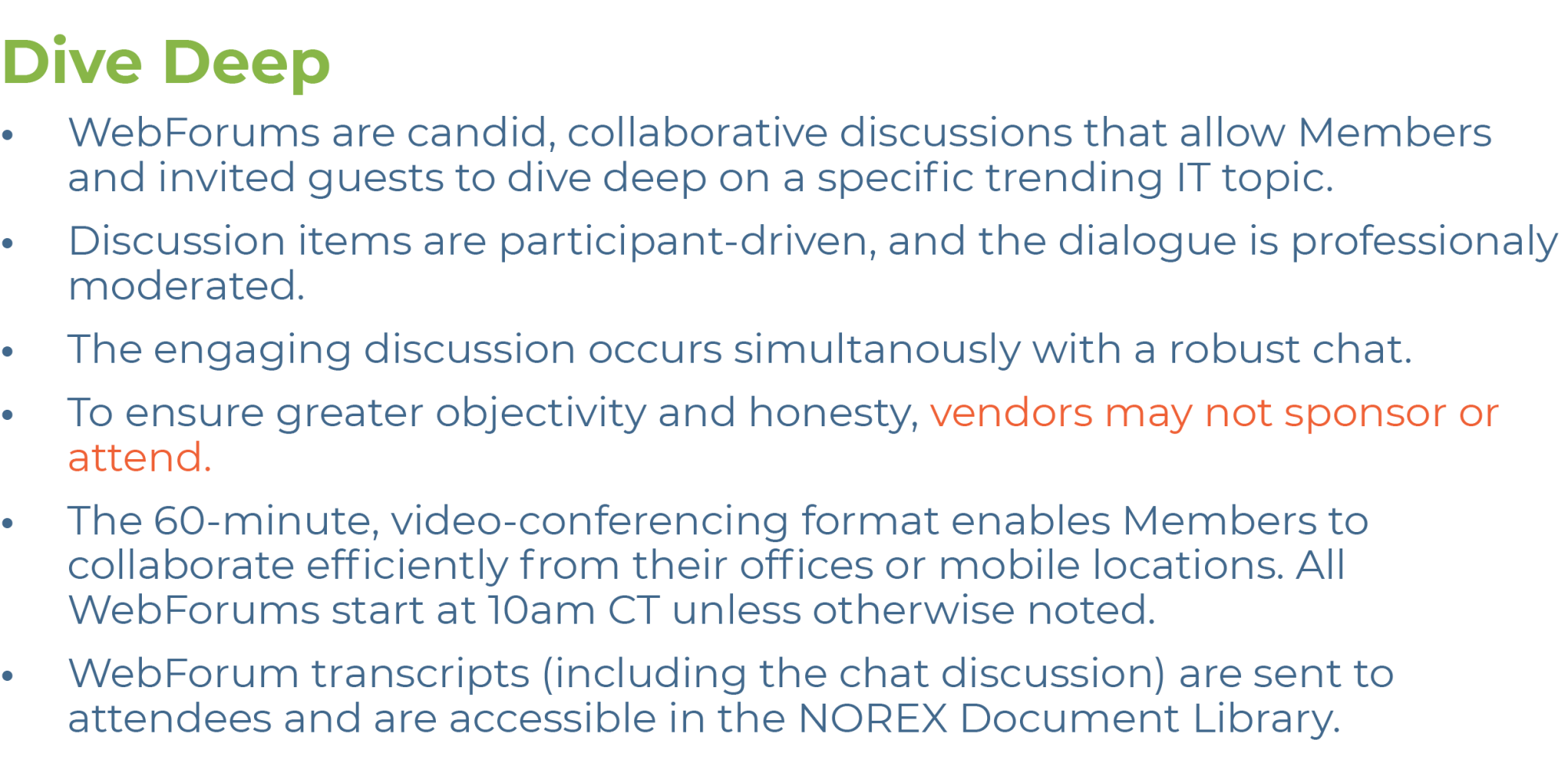 Pricing
This event is included in your NOREX Membership.
Tuesday, April 20, 2021 (10:00 AM - 11:00 AM) (CDT)
Categories
Select WebForum