NOREX Select Event: Enterprise Architecture
NOREX Select Event: Enterprise Architecture
Tuesday, January 12, 2021 (10:00 AM - 11:00 AM) (CST)
Description
This event is only for NOREX Select Members from Forbes / Fortune 1000 organizations.
NOREX Select WebForum: Enterprise Architecture is a conceptual blueprint that defines the structure and operation of an organization. NOREX Select members will compare notes on analyzing, planning, designing, and implementing strategies that have been employed to achieve their objectives.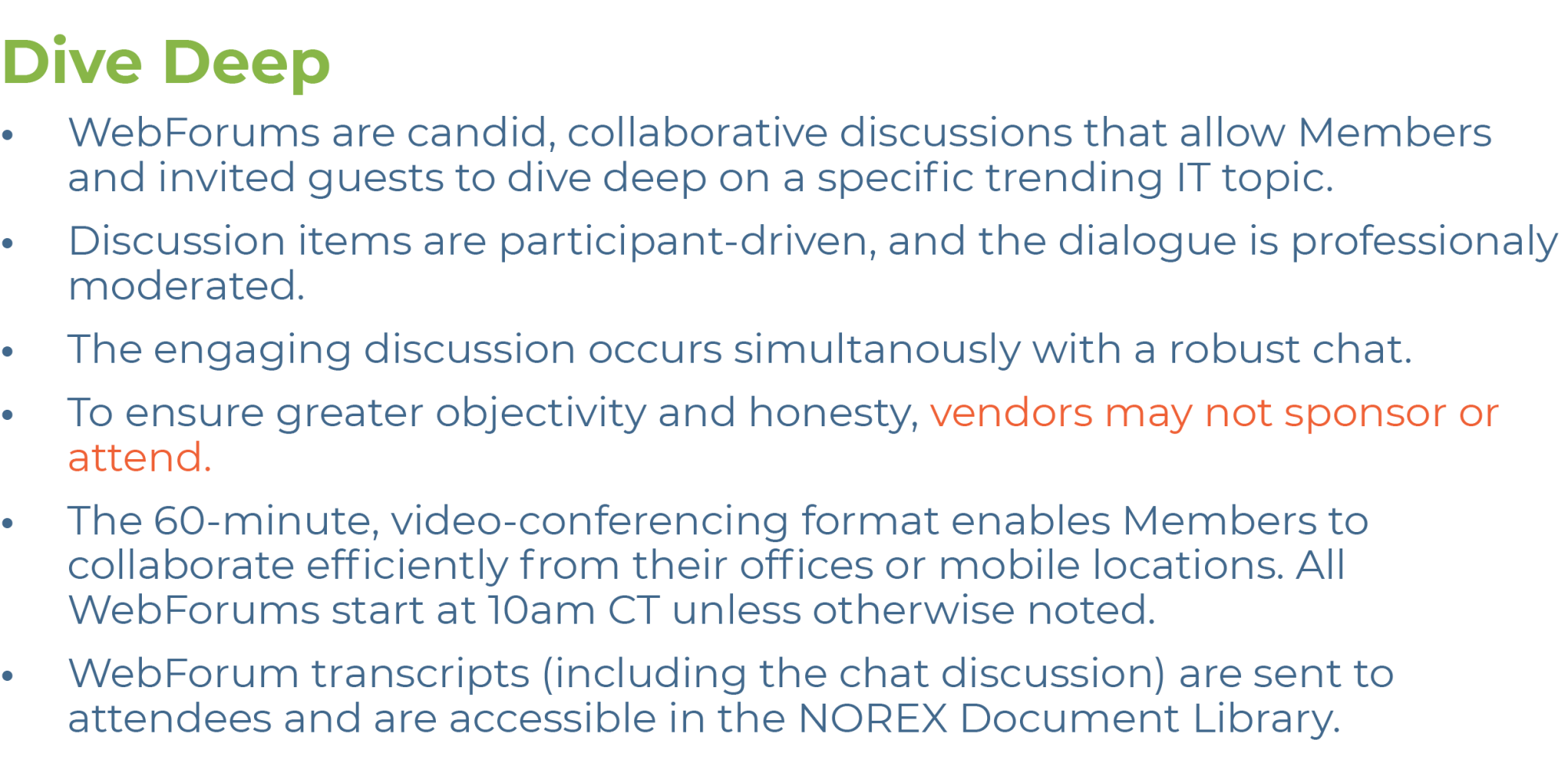 Pricing
This event is included in your NOREX Membership.
NOREX Virtual Event

Tuesday, January 12, 2021 (10:00 AM - 11:00 AM) (CST)
Categories
Select WebForum