NOREX Select Event: Disaster Recovery / Business Continuity
NOREX Select Event: Disaster Recovery / Business Continuity
Tuesday, March 23, 2021 (10:00 AM - 11:00 AM) (CDT)
Description
This event is only for NOREX Select Members from Forbes / Fortune 1000 organizations.
NOREX Select WebForum: Business continuity (BC) and disaster recovery (DR) are closely related practices that support an organization's ability to remain operational after an adverse event. NOREX Select Members will exchange solutions around planning, testing, Cloud considerations, tools, and lessons learned.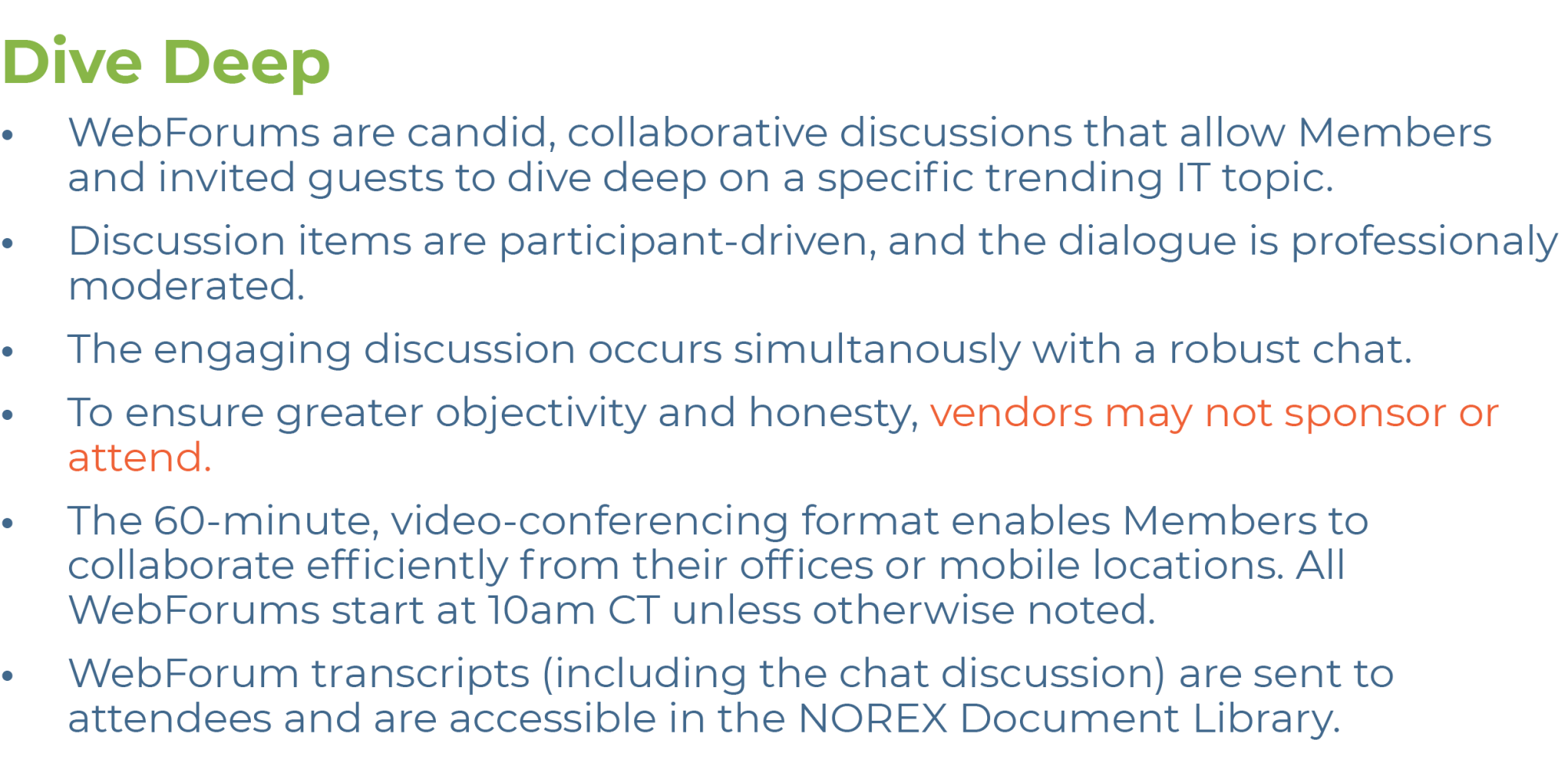 Pricing
This event is included in your NOREX Membership.
Categories
Select WebForum