NOREX Select Event: Cloud Strategies & Transformation Workshop (2-Day Event)
NOREX Select Event: Cloud Strategies & Transformation Workshop (2-Day Event)
Tuesday, May 11, 2021 10:00 AM - Wednesday, May 12, 2021 3:00 PM (CDT)
Description
This event is only for NOREX Select Members from Forbes / Fortune 1000 organizations.
NOREX Select Workshop - May 11, 10:00am-3:00pm CT; May 12, 10:00am-3:00pm CT

Cloud Computing has become central to enterprise technology and will only expand in 2021 and beyond. Join a group of Fortune / Forbes 1000 Cloud strategists to exchange ideas and solutions and to explore utilization of emerging platforms, tools, and discussion around Cloud migration along with the latest technological trends impacting Cloud infrastructure.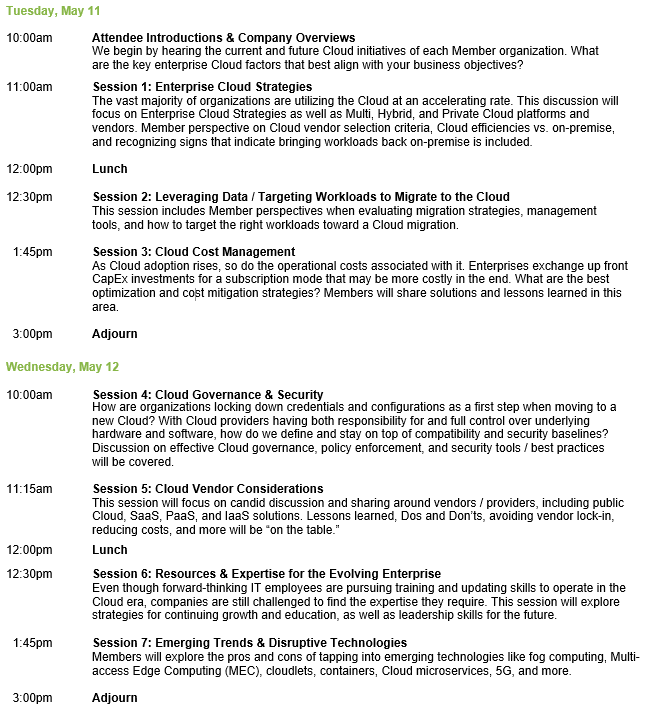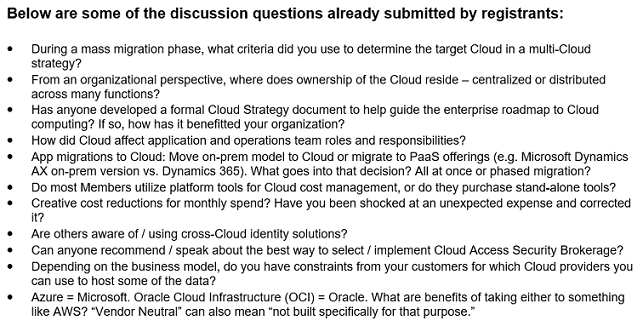 Pricing
This event is included in your NOREX Membership.
Tuesday, May 11, 2021 10:00 AM - Wednesday, May 12, 2021 3:00 PM (CDT)
Categories
Select Workshop