NOREX Select Event: Change Management
NOREX Select Event: Change Management
Tuesday, February 9, 2021 (10:00 AM - 11:00 AM) (CST)
Description
This event is only for NOREX Select Members from Forbes / Fortune 1000 organizations.
NOREX Select WebForum: The ITSM practice of Change Management ensures that standardized methods and procedures are used for efficient and prompt handling of all changes that control IT infrastructure. Join other Fortune / Forbes 1000 organizations to exchange approaches for a more agile environment, CAB best practices, risk assessment, reporting structure, and more.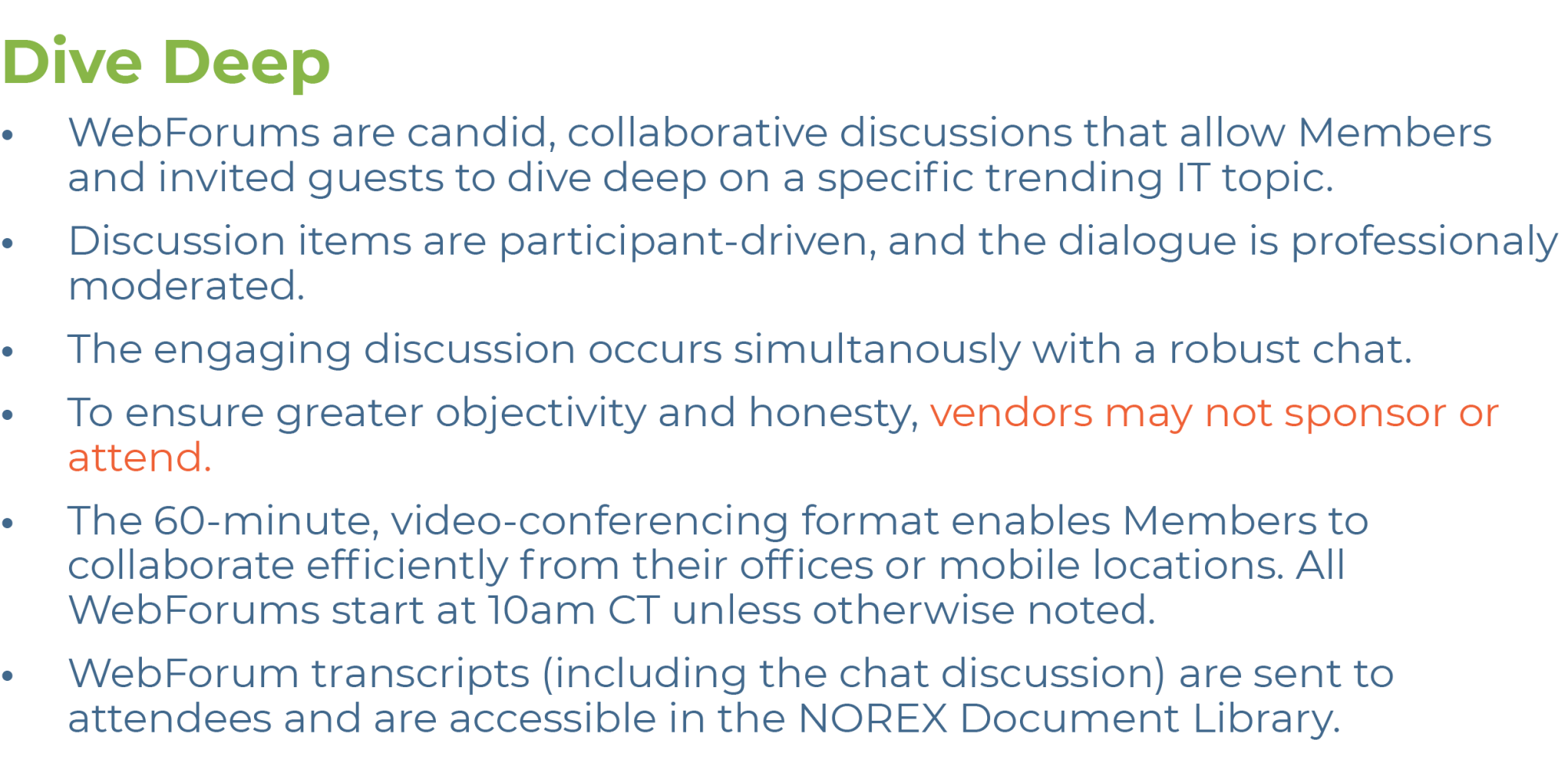 Pricing
This event is included in your NOREX Membership.
Categories
Select WebForum