NOREX Select Event: Acquiring & Retaining IT Talent
NOREX Select Event: Acquiring & Retaining IT Talent
Tuesday, May 25, 2021 (10:00 AM - 11:00 AM) (CDT)
Description
This event is only for NOREX Select Members from Forbes / Fortune 1000 organizations.
NOREX Select WebForum: Whether you have a predominately remote workforce or are making a move back to the office, acquiring and retaining the right technology talent continues to be a challenge. IT decision makers from the Select Fortune / Forbes 1000 community will exchange successful strategies and discuss considerations like geography, recruitment tactics, evaluating candidates, and roles most in demand.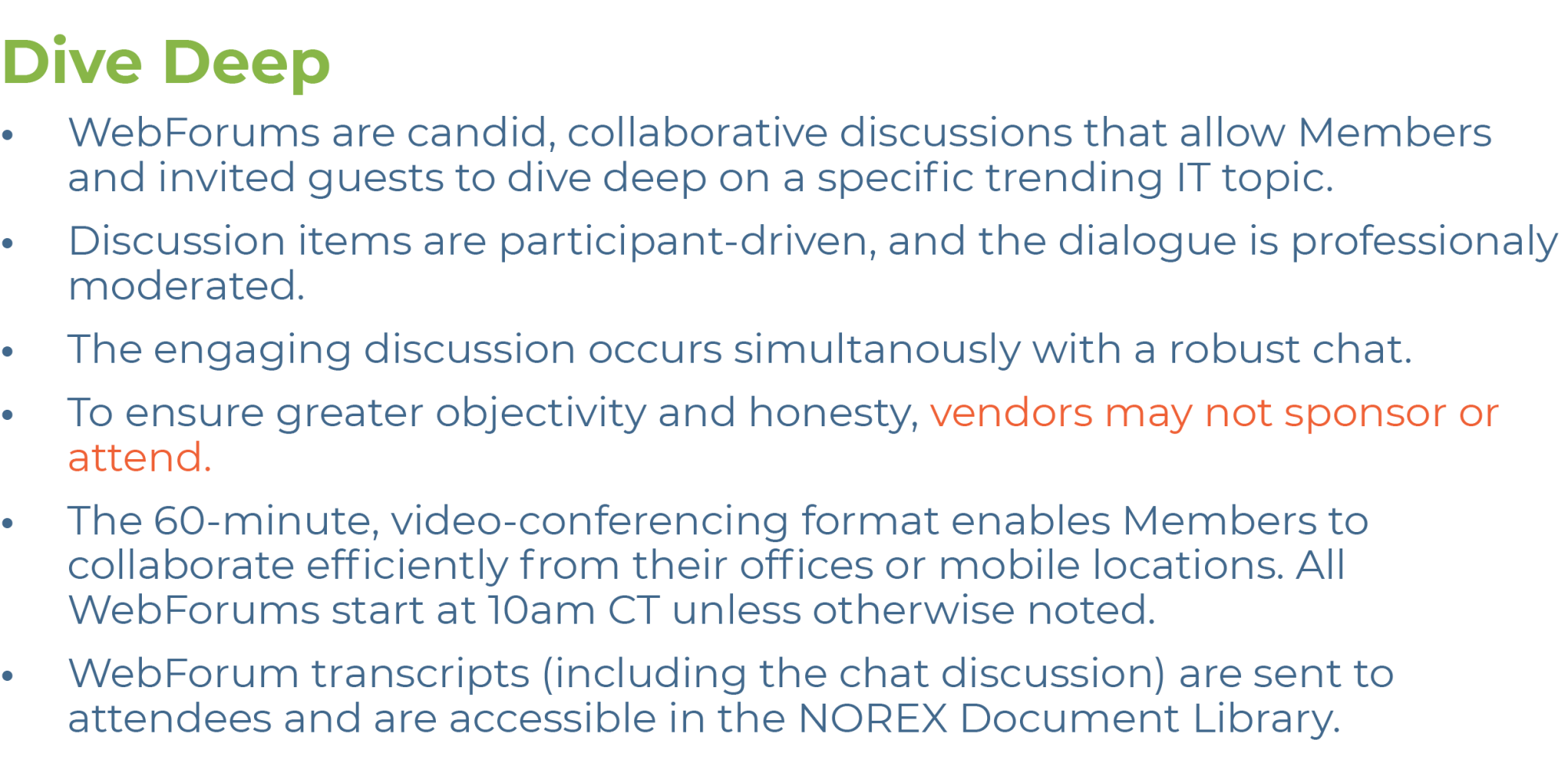 Pricing
This event is included in your NOREX Membership.
Tuesday, May 25, 2021 (10:00 AM - 11:00 AM) (CDT)
Categories
Select WebForum