NOREX IT Roundtable 55: CIO - Talent Recruitment, Management, Retention (Virtual)
NOREX IT Roundtable 55: CIO - Talent Recruitment, Management, Retention (Virtual)
Tuesday, March 21, 2023 (10:00 AM - 10:55 AM) (CDT)
Description
This event is for C-Level Members and guests only.
Please contact [email protected] to register.
NOREX Virtual Roundtable 55: Recruiting, training, and retaining the right talent is crucial to creating a culture of high-performance and the overall success of an organization. Join fellow C-Level IT leaders in this strategic discussion about role management, competencies, investing in skills development, Objectives & Key Results (OKRs), onboarding, and more. How do you measure and track performance and productivity across your teams?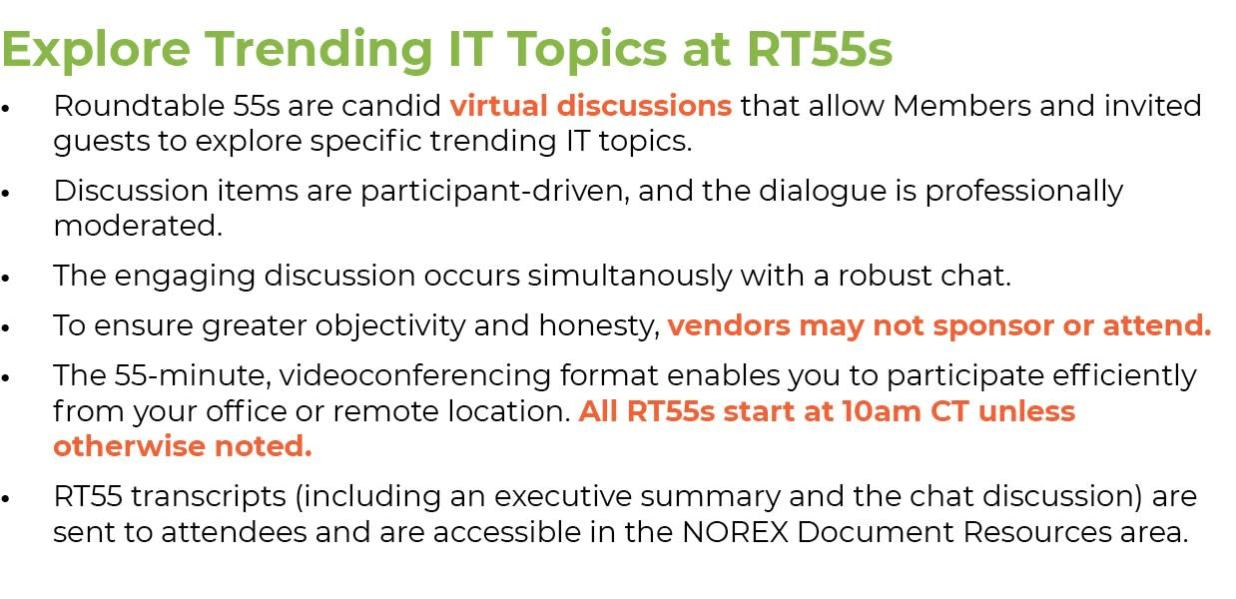 Pricing
This event is included in your NOREX Membership.
NOREX Virtual Event

Tuesday, March 21, 2023 (10:00 AM - 10:55 AM) (CDT)